NEW 2018 Isuzu FXY240-350 with a NEW URALLA METAL CATTLE CRATE
Brand:
Isuzu
Stock #
B3000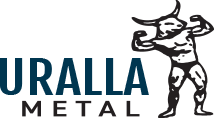 WORK READY! FROM *$719 p/week
– 5 year term (60) months with 30% balloon.
1 x only NEW 2018 Isuzu FXY240-350 Long – on airbag rear suspension – 9.8 litre, turbo / intercooled, 350hp, 9 speed ZF manual. Fitted with a NEW Isuzu alloy bullbar & spot lights.
GVM: 24,000 kg
GCM: 45,000 kg
Power: 257 kW @ 2,000 rpm
Torque: 1,422 Nm @ 1,400 rpm
Link to Isuzu TRUCK spec sheet → https://isuzu.com.au/Isuzu_Files/Spec_Sheets/Current_spec_sheets/FXZ240-350_FXY240-350_ARK1038_v08.pdf
---
INCLUDING THE FOLLOWING ADVANCED TECHNOLOGY;
– Emissions: Euro V / ADR 80/03
– Driver airbag with seatbelt pretensioner
– ADR 42 compliant sleeper with mattress
– ECE-R29 compliant cab
– ECE-R93 compliant Front Underun Protection Device (FUPD)
– Anti-lock Braking System (ABS)
– Cross locks
– Electro-hydraulic cab tilt
– Coil spring cab suspension
– Front stabiliser bar
– Cruise control
– Isri 6860 seat with integrated seatbelt
---
Fitted with a NEW Uralla Metal steel CATTLE CRATE & STEEL TRAY BODY inc 3 x sliding centre partitions fitted with 1/3 – 2/3 slam shut doors, hinge floor grates, drop/slide rear door, aluminium boards 1500mm high, backing bar fitted with docking rubber
BODY DIMENSIONS: Externally approx 8.0m L x 2.48m W
RUNNERS: 100x50 Channel
CROSS MEMBERS: 75x40 Channel
FLOOR: 3mm LY-TEN plate / 7 stringers / 2 x effluent pipes fitted with 4 inch ball valves & hose tails
LOADING BOARD: Heavy Duty RHS type loading board to suit intended application
ROPE RAILS: Full length heavy duty both sides – 32mm O/D pipe
STEPS: Safety tread steps both sides front mounted & drivers side rear mounted
GUARDS: Fabricated guards to RMS requirements
WATER TANK: Chassis mounted 50L water tank with soap dispenser fitted
---
NOTE: Photos shown are EXAMPLE PHOTOS ONLY FOR ADVERTISING PURPOSES (this is a vehicle that was recently set up for a customer) to give you an idea of the finnished product. Price does NOT include the aero kit (optional extra) / toolboxes / any On Road Costs (ie Rego / CTP Greenslip / Govt Stamp Duty)
---
*DISCLAIMER: Subject to credit approval (On Approved Clients). Zero down. Midcoast Trucks Pty Ltd, its agents, employees and accredited lenders will accept no responsibility for any loss that may arise. Price does not include any on road costs.
Used Truck
Cab Size
Single Cab
Model
FXY240-350 Long
Year
2018
Transmission
Manual
Transmission Range
9 Speed
GCM
45,000kg GVM
Odometer Reading
0
GVM
24,000kg GVM
Fuel Type
Diesel